Join us in Making a Difference at CBC and in our Community
At CBC there are two ways to connect – one is through joining a group and the other is through making a difference by serving on a team. There are many ways to serve with varying time commitments that include Sundays, weekdays, or evenings. If you are brand new to CBC and want to start connecting through serving on a team, there are opportunities for you to start right away.

Stop by Team Central (in Connections) any Sunday to talk with someone about connecting on a team!
The early years are the most formative and it's a joy to be able to make a difference in the lives of our youngest ones on Sundays or in planning for events.
Kids Check-In
Preschool/Nursery
Elementary
Events
The teen years are so important and yet can be so challenging. What an amazing opportunity it is to be able to invest in the lives of our middle and high school students.
Student Welcome Team
Middle School Students (7th-8th grade)
High School Students (9th-12th grade)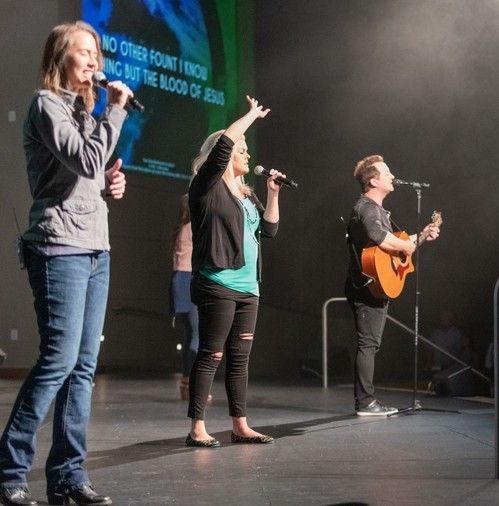 Calling all creatives, techies, and musicians! Auditions are held periodically for vocalists and instrumentalists. You can join the choir that practices on Wednesday evenings and sings during our Hymn Services.
Vocalists
Band Instrumentalists
Production & Technology Team
Whether you have experience and training, or you have an interest and have never had any training, we have a place for you! Training is provided and you'll love this "behind the scene" team. Rehearsals are Wednesday evenings as we prepare for Sunday morning.
Lights
Video & Camera
Computer Switcher
Sound
Stage Hands
We have been blessed with an amazing campus, but it's big and there are always projects to be done. If you like working outside, give our Grounds or Gardening Team a try! If snow is your thing then you'll love helping us dig out after a snow storm. We always have projects in process and our facility team would appreciate a helping hand with light carpentry, electrical, plumbing, drywall, or other needs.
Grounds Team
Gardening Team
Snow Removal
Facility Projects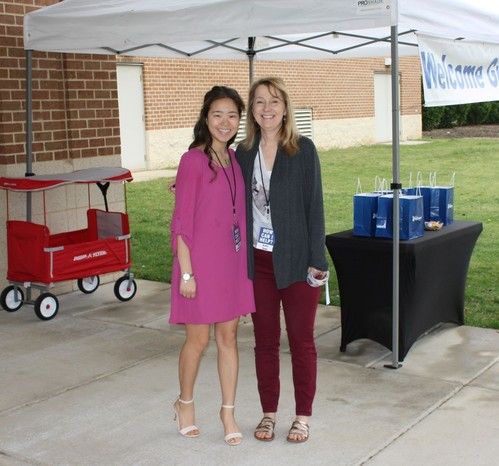 This team is truly our first impression and made up of friendly people who help our guests and regular attenders feel welcome and cared for each Sunday morning.
Greeters
Ushers
Lobby Hosts
Next Steps Area
Parking
Security is a top priority at CBC, especially when it comes to our children. This team of men and women help provide a safe environment on Sundays and for special events through observation or being ready to respond in an emergency. Training is provided, however experience in the area of medical response is required.
Response Team
Watch Team
Medical Response Team
At CBC one of the ways to connect with others is by being part of a group. Each group, whether it meets on Sundays or through the week has leaders who facilitate, teach, provide administrative support, and so much more.
Campus Community Group Leaders
Home Group Leaders
Women's Ministry
Men's Ministry
Young Adult Ministry
Teachers & Facilitators
In addition to opportunities to make a difference here at CBC, there are also many opportunities in our local community, and across the globe.
Global Missions Trips
ESOL at CBC
Good News Club
Local Outreach
Prayer Ministry
Translation Team
Ever wonder how you can use your administrative or organizational skills to make a difference at church? Each of our ministry areas, in addition to the office staff, often need support.
Next Steps Track
Restocking Supplies
Helping with mailings
Sometimes people in our church family need support during a challenging season of life. We have teams of people who have a desire to walk alongside others by providing encouragement, counseling, support in recovery from hurts or habits, and more. Our Helping Hands team provide support to single moms, widows, or those who are experiencing a challenging financial season.
Hospital/Home-bound Visits
Helping Hands (handyman skills)
Grief Share
Freedom Group Leader
Lay Counseling
Financial Counseling
Hospitality & Event Teams
Having fun and getting to fellowship with others is one of the best part of being in a church family and that can only happen at times because of our Hospitality Teams. One of our teams keeps our coffee flowing in Connections on Sunday mornings and another team provides caring support to families at funeral receptions.
Funerals
Events (food prep & serve)
Coffee on Sunday mornings
Team Central Food prep
If you have been able to have a special photo taken during at a special occasion then you know how special our Photography Team is to us! The team also provides us with photos taken on Sundays and at events to be used in social media and graphics. The team also meets together monthly to get to know each other and have some training.
Next Steps Track is the four step course designed to help anyone attending CBC to discover how God has uniquely created you for purpose. The course also helps you know how to become connected and make a difference as a CBC Partner. This team hosts and administratively supports the course.
This team has the opportunity to help out our pastors and those who are being baptized on Sundays.