Join us on Sundays for in-person
Student Services!
We are so excited to meet again in-person for a combined Middle and High School Student Service called HIGHLIGHT on Sunday nights from 6:30-8:00 pm! Registration is required to attend.
Whoever you are, wherever you're from, you are welcome here!
If you attend middle or high school (6th – 12th grade), the CBC Student Ministry is for you!
We are all about creating a safe, fun, Biblically-centered, and culturally-relevant place for students to fall in love with Jesus. Everyone is welcome and we can't wait to meet you!

Our mission is to lead middle and high school students to become fully devoted disciples of Christ.
Our vision is to create a safe place for students to discover their identity in Christ, find belonging in His church, and realize their purpose to change the world.
Student Service
Sundays Nights | 6:30 - 8:00 pm
Middle and High School Students (grades 6-12)
Room: Worship Center
Worship

On Sunday Nights you can expect a powerful time of worship!
(1st Sunday of the month)

There are so many things in our world that are vying for our attention and focus that unfortunately only end up leaving us wanting and longing for more. We believe God is worthy of our worship as it is in Him that we find true satisfaction and meaning to our lives.
Fun & Games

On Sunday Nights you can expect to have some fun!

It's easy to feel overwhelmed with all the stress that comes with being a teen, so we want to make sure you have a space to exhale, hang out with friends, play games, laugh, and just be yourself.


Messages

On Sunday Nights you can expect to hear a message that is Biblically-centered and relevant to your everyday life.

It can be tough trying to navigate all that comes your way in life. There are a lot of difficult times and choices to make so we want to share with you the timeless truths found in God's Word that can help you live your life to the fullest.


Get connected in the new year by joining a Student Group! Student Groups are designed to be safe spaces for students to connect with friends, have fun, dive into God's Word, and do life together.

We have groups available for both middle and high school students that will be meeting in-person or online. Group times and locations vary, check back for details soon.
As with each of our ministries, our goal is to create an inclusive experience for all to connect with God and one another. Realizing that special needs ministries are not "one size fits all", we work with each of our Embrace families to better understand their specific needs and work to tailor an experience that meet those needs. If you are interested in learning more about Embrace and how we can partner with you in ministering to your student, click on the link below.
Meet the CBC Students team.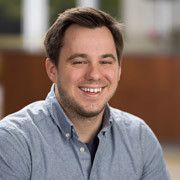 Student Ministry Assistant
Student Serve Day
On Saturday January 30, we are organizing a small team of leaders and students to serve with Passion4Community, a local faith-based organization that aims to show love and compassion to those in need in our community. We have the opportunity to partner with them and help make deliveries of practical household items, such as beds, furniture, and small appliances, to those in need. Our students will follow the moving truck to each location, help unload the goods being delivered, and have the chance to pray for those receiving the deliveries. Students and leaders will meet at church at 8:30 AM to carpool over to the Passion4Community Warehouse. After finishing deliveries, we will meet back at church at approximately 1:00 PM.
This is an exciting opportunity and we hope you can join us. Space is limited so sign up now using the link below.
Follow us on social media.